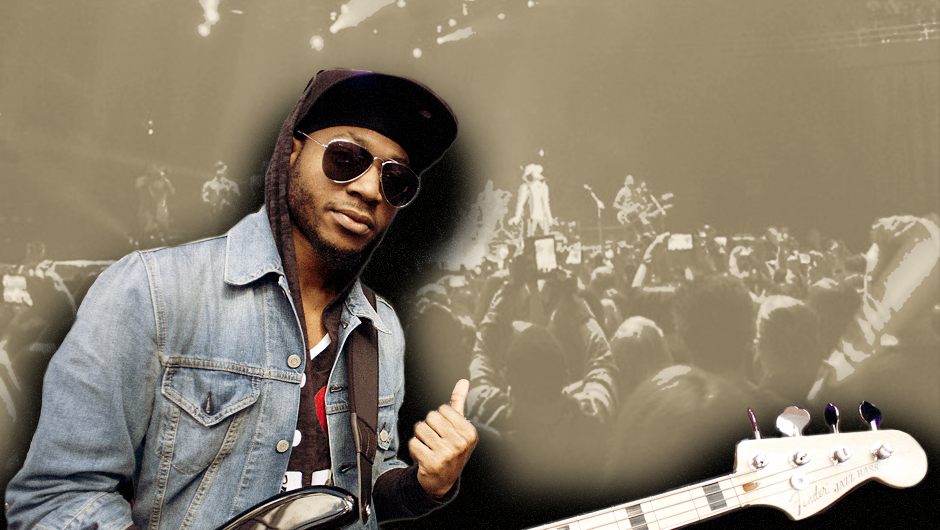 They are heard on radio everywhere. You see them on just about every major TV music award show. In 2014 they will even do the mother of all TV appearances – the mighty Super Bowl!
Bruno Mars definitely has the ability to write hits – but if it wasn't for the reputation of always delivering a killer live performance with his trusted band, things may have been different.
The bass player of The Hooligans – as the band calls itself – is EBS pedal artist Jamareo Artis. At age 24, he has already earned his well-deserved reputation as a monster bass player.
We got to meet Jamareo in Stockholm, Sweden, on Bruno Mars´ Moonshine Jungle Tour, right after a sold out show in front of 15,000 people. Jamareo revealed that Bruno always had a clear idea that it's now more important than ever to deliver an amazing live performance in order to build a career that lasts for more than an album or two. And it's not just about playing; it's about the performance as a whole. On stage, all members of the band play a major part in the choreography of the show, making it simply explode – which in turn sells out arenas, making the audience get on its feet to join the party all over the World.

Jamareo Artis is a master of laying down nice bass grooves, really playing with taste and for the music. Jamareo says, nor surprisingly, his major heroes are James Jamerson, Jaco Pastorius and Pino Palladino, and although he loves Marcus Miller and his slap style playing, Jamareo prefers to call himself a finger style bass player.
"When I slap, it's the old school type of slap playing that developed during the Seventies – simple, effective grooves – but most of the time, I stick to finger style."
Despite having heroes, Jamareo point out how important it is to develop your own significant style. Something that is unique, and your own, and not just copying others. Jamareo is one of those players that have a style of his own, which is why he is recognized as one of the most talented younger bass players today!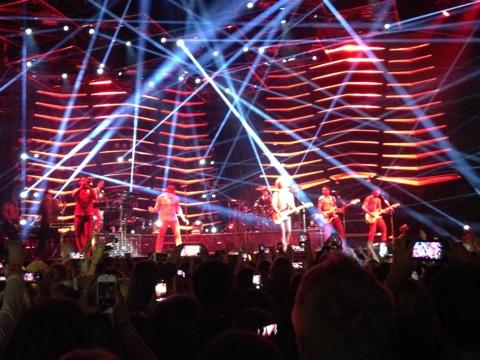 Bruno Mars and the Hooligans are still a hungry band, and Jamareo promises that the coming Super Bowl performance next year will show the world that they have come to stay for a long time. That show will be something extra special to remember!