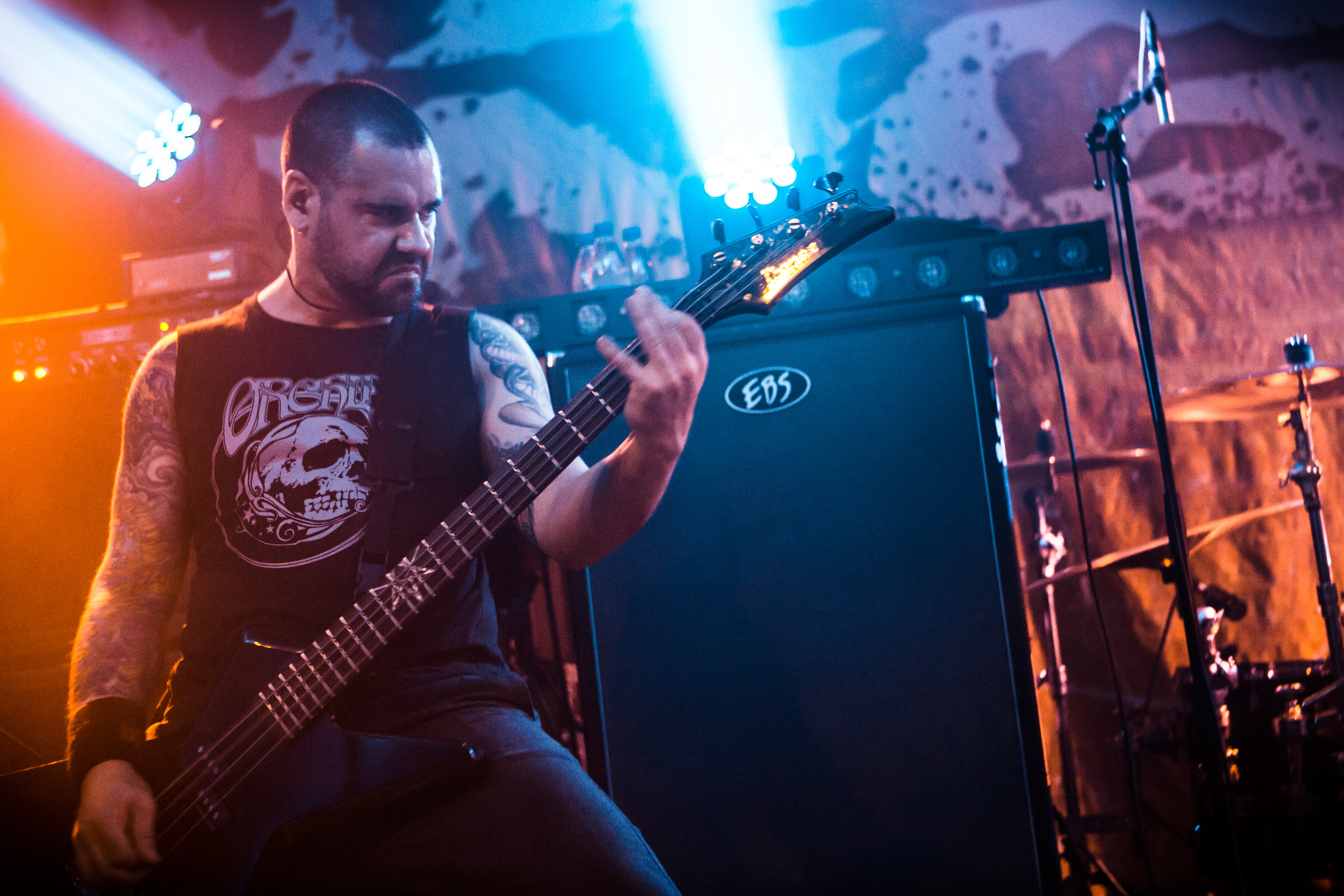 Last week EBS headed for the Getaway Festival in Gävle, Sweden, to meet up with the many EBS Artists playing at the event, and to welcome our latest endorser Mike D'Antonio from Killswitch Engage!
Killswitch Engage
Mike D'Antonio has been using EBS effects for a few years, and since the spring, touring with EBS amps and cabinets as well. His main rig now feature EBS Fafner II amps, ClassicLine 810 cabinets, EBS MultiComp and MicroBassII pedals, and occasionally an EBS UniChorus.


On fly-in dates, the band uses the amazing lightweight EBS Reidmar heads, and the pedals to secure the tone. The Reidmar fits as hand luggage on any flight.
We are very happy to have Mike onboard giving a warm welcome to the EBS family!
More EBS Artists at the show
The line up of this festival contained a great bunch of EBS Artists! Everything from Thursday's headliners In Flames (Peter Iwers), Saturday's headliner Deep Purple (EBS Pedal Artist Roger Glover), main attractions like Lamb Of God (EBS Pedal Artist John Campbell) and Entombed (EBS Pedal Artist Victor Brandt), to the progressive metallers of Katatonia (Niklas Sandin) and up-and-comer's like Amaranthe (Johan Andreassen), Avatar (Henrik Sandelin) and Smash Into Pieces (Viktor Vidlund). F.K.Ü. (Pat Splat) stepped in on short notice to fill a cancelled slot, bringing yet another EBS Artist to the show!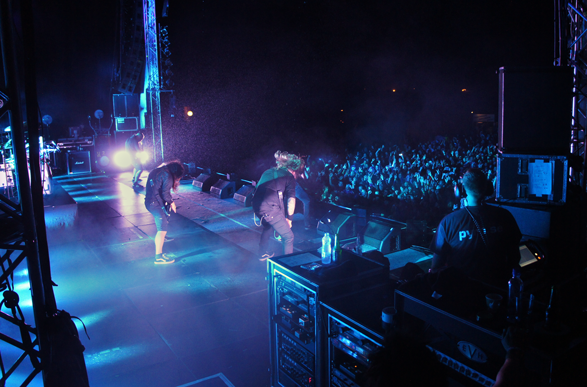 Old friends and legends
Must say the line-up of this festival offered a great mix of new and old, as well as great variation in style.
A nice surprise was to meet up with old friend Pancho Tomaselli, bass player of legendary drummer Dave Lombardo's new band PHILM! Pancho got to use an EBS TD660 for the show, and his trusted EBS MultiComp was on, like always! Speaking of PHILM, that band brought originality to the show sounding a lot like if Quentin Tarantino started a metal band! No wonder both Ian Paice and Roger Glover got up on stage to check out part of the gig (if not one legend on stage was enough!). Another legend, Ian Gillan was at his best and enjoyed the time on stage and backstage in a very relaxed way.
Maybe not yet considered legends, but at least early pioneers of the Gothenburg Sound is the newly resurected Ceremonial Oath. This band recorded one of the first albums acknowledged to that scene already in 1992 (aparently the first album recorded at the legendary Studio Fredman) and feature Oscar Dronjak from Hammerfall on guitar & vocals, Tiamat bass player and EBS Pedal Artist Anders Iwers on guitar, former In Flames guitarist Jesper Strömblad on the bass and drummer Markus Nordberg.

You win some, you loose some…
At the same time we're all excited to welcome Killswitch Engage to the roster, we are equally sorry to say goodbye to Entombed's Victor Brandt – as an amp artist that is. We wish him all the best with his new amp endorsement, and thank him for many years playing EBS amps. No hard feelings – our friendship remain strong and, hey, Victor's still an EBS Pedal Artist!
An amazing weekend!
It's been a great pleasure hanging out with all these great artists and their crews. So much talent and awesomeness gathered at one place the same time, all with humbleness and down to earth attitude, and a great sense of humour. Not to mention the great festival crew, and organisation – all being really friendly and helpful. Also a big hand to Daniel Falk, our trusted photographer whose pictures you usually see in EBS ads and website as well as in all the major rock magazines in Sweden – true talent (and much better than the amateur pics by me seen in this feature). We hope to return next year!
Enjoy the pictures below!
Finally, if you're in the US, don't miss the coming up tour with Killswitch Engage, Lamb Of God and Testament this fall! It's gonna be a blast!