Sonisphere Festival, Stockholm, July 9th.  Sonisphere is one of the major metal events in Europe in the summer. Each event presents a slightly different line-up and the locations are spread out all over the continent.  The Stockholm show, held just around the corner from the mighty Globe indoor arena, offered great bands such as Slipknot, In Flames, Mastodon, Mustasch, Dead By April and Graveyard, to mention a few.
With EBS Artists Peter Iwers from In Flames and Marcus Wesslén from Dead By April, as well as EBS Pedal Artist and guitarist Mick Thomson from Slipknot present we had many reasons to be at the festival, and we had a great time among friends and fans of metal music!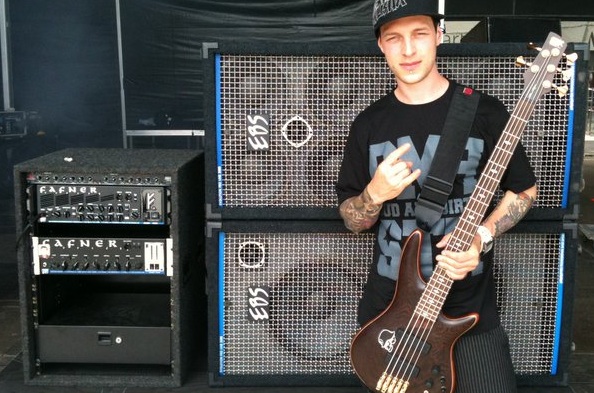 Dead By April. The band is definitely part of the new wave of Swedish metal bands that where raised on the famous Gothenburg sound movement, and by adding their own spice and international influences to the mix has taken on their own path of melodic and aggressive metalcore. They had the honor to open the main stage in the middle of the day and despite the early gig, they managed to collect an impressive crowd and gave it all on stage. Bass player, and EBS Artist, Marcus Wesslén played the new EBS Fafner II head driving one EBS ProLine 810 and one ProLine 215 cab. He's also using some EBS effects including the WahOne and ValveDrive. Marcus is very impressed with the new Fafner II head that delivers a solid and clean bottom at all levels of volume, even with drop tuned five string basses.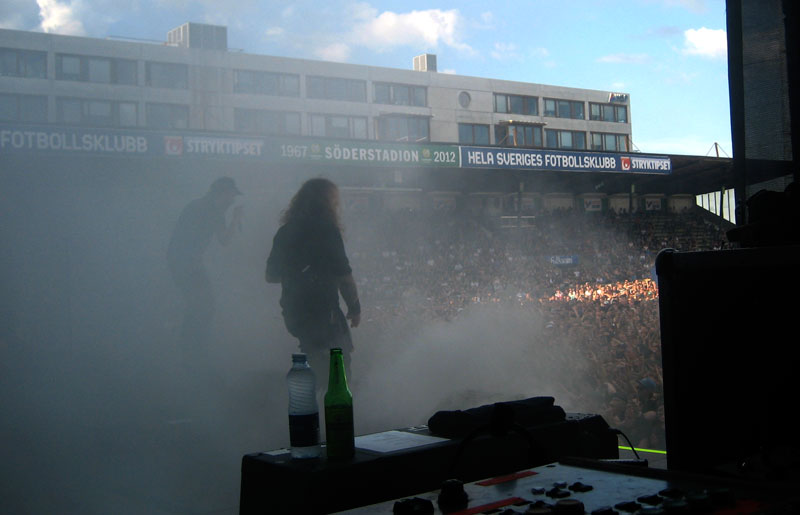 In Flames.Sweden's biggest metal export is definitely on the top of the list among their home country fans too. The 15'000 crowd where on their feets from the start and In Flames delivered an impressive set of hits from their catalog, including some songs from their new album "Sounds of a Fading Playground". Peter's using the Fafner II driving two NeoLine 810's and was very satisfied with his new amp, after having the chance to play it for a months tour. As well was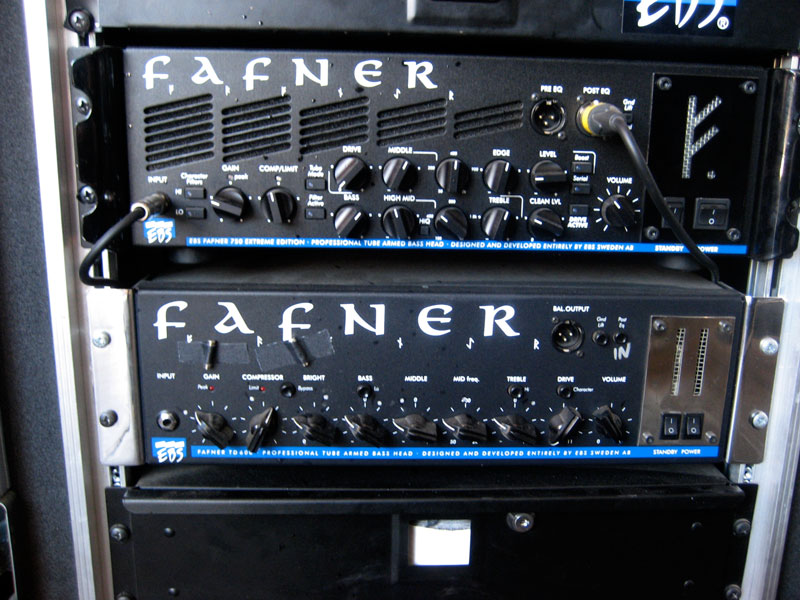 his bass tech Fish, who especially mentioned the extreme output which means the Fafner II amp never need to be pushed to its limits to deliver excellent tone on critically loud volume – which practically any other amp would have a problem to offer.
Slipknot.Headliner of the Stockholm show was no other than Slipknot! They seemed to have found new energy after the tragic passing of their bass player Paul Gray last year, and performed a kick ass show – in tribute to their late brother and with lots of emotions involved. Prior to the show, we got the chance to meet up with guitarist Mick Thomson, who has been using EBS effects for a couple years now. Mick specifically pointed out the benefits of using these effects since they tracks better and have better action than most guitar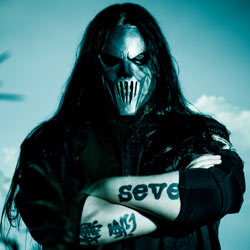 effects, which really comes in handy and make sense when using drop tuned guitars. Mick and Jim (Root) had discussed this earlier, and came to the conclusion that bass effects might be very well suited for the purpose of serving drop tuned guitars, since they are made to handle a lower register from the start. What Mick really loved with EBS effects is that they match very well with his signature pick-ups that has extremely high output which makes a lot of other effects to choke, but the EBS pedals never fail to deliver and show no sign to choke. Mick uses lots of effects in the studio, but live he plug's straight into the amp, with just a bit added distortion on top, only for the simple reason to put all his concentration on putting out as much energy as possible into the appearance not bothering about too much gear, but on the other hand – while in the studio he use tons of them, and love to explore new possibilities with effects and he recommended all guitarists to check out these pedals, even if some of them got the word "bass" in the name, they still sounds killer with guitar, especially if you play drop tuned!
Finally, a big THANK YOU to In Flames and Crew, Dead By April and Crew and Slipknot and Crew for their hospitality and simply being such nice guys making this a day to remember!