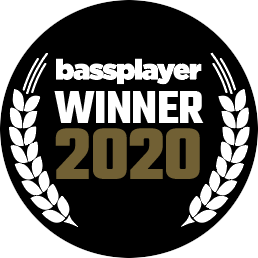 The Amp 
Details 
Movies 
Reviews
Cabinet guide
Buy it
Who's playing it?
The Amp 
IF YOU HAVE FELT THE ITCH. IF YOU MISS THAT 'SOMETHING' THAT YOU CAN'T PUT THE FINGER ON. IF YOU HAVE TRIED DIFFERENT AMPS BUT HAVEN'T FOUND A HOME THAT GIVES YOU THE PHYSICAL EXPERIENCE THE 'GOOD OLD' AMPS USED TO DO. THEN, THE EBS 802 HIGH DYNAMICS LINEAR BASS AMPLIFIER IS WHAT YOU NEED.
---
Excellent Solid-state Technology
EBS excellence in solid-state technology is well known and runs through the veins back to when the company started in 1988.
The World's stage spotlight landed on EBS when the company introduced their first solid-state hybrid amps in the late 90s'. Since then, EBS has developed into a thriving business that covers most of bass players' needs.
The EBS 802 is the new cornerstone of the EBS amplifications program. Engineered to be the new reference amp to define the 'EBS sound'.
Another Level
This creation brings you all that a lightweight amplifier can not offer.
The sound quality, clarity, and punch are on another level. You can feel it with your whole body.
It's an amp with a soul that speaks to you and makes you smile. A conditioner that relieves the itch for those who suffer from it.
Welcome home to the EBS 802 High Dynamics Linear Bass Amp.
Made In Sweden
The EBS 802 is entirely made in Sweden, the home of EBS.
Details 
EBS 802 - details
Facts

The EBS 802 is a 100% analog, high-performance linear bass amp.
It delivers 750 solid RMS Watts at 2 ohms.
Dimensions (W x D x H) 19" x 14" x 3U (48cm x 36cm x 13cm)
Weight 14.4 kg / 32 lbs
The amp is made in Sweden.
The preamp features;
LO and HI boost preshape filters.
Compressor/Limiter control.
A Bass control that works in conjunction with a switch that decides the center reference point of the range (60, 80, or 100 Hz).
Semi-parametric controls for Low- and High-mid.
A Treble control that works in conjunction with a range switch (5.6 or 8kHz).
A Bright control adds a nice and discreet brilliance on top of everything.
Drive control for more growl when desired.


Features on the back
Dual balanced XLR-outputs (post and pre EQ).
Effects loop.
Line out.
Remote footswitch control inputs for Mute, Character filters, Drive, and EQ bypass.
The EBS 802 fits in a 19" rack, with 3U height. A matching rack case for the Proline and Neoline cabinets is available from EBS.
For further technical specifications - Download the manual.
Specifications are subject to change.
Movies 
100% Analog. Pure inspiration. Solid tone.
Bass by Henrik Linder. Produced by Peder Carlsson.
Maca Ramos on his first experience with the EBS 802
A comprehensive overview of the EBS 802 - tutorial with Dan Veall
Produced by bass player/educator/reviewer Dan Veall.
Henrik Linder & The Effect - Mini concert with the EBS 802
30 minute live concert recorded at Backline Sthlm, January 2021.
Bass: Henrik Linder / Guitar: Carl Mörner Ringström / Drums: Jonathan Lundberg.
Reviews
Reviews
REVIEW from BassTheWorld.com
'Bass Head of the Year 2020' award in Bass Player Magazine.
«This amp hits the bullseye, with bags of tonal flexibility and performance and a hefty 750 watts to play with.»
- Bass Player Magazine, issue 404, December 2020
Read the review from Guitar Interactive ->>
Cabinet guide
The output at 2 ohms load is 750 Watts RMS. Two 4-ohm cabinets together create a 2-ohm load, which pulls out the maximum effect from the amplifier.
At 4 ohms load, the output is 450 Watts RMS. That means when using a single 4-ohm cabinet make sure it can handle at least 450 W RMS.
We recommend pairing the EBS 802 with cabinets from either the ProLine or NeoLine series by EBS.
EBS ProLine Cabinets

The EBS ProLine cabinets are entirely made in Sweden, just like the amplifier.
Transparency, balance, and natural warmth characterize the sound of the ProLine cabinets. For many, they represent the 'EBS' signature sound.
The illustration below shows the recommended setups when using EBS ProLine cabinets.

EBS NeoLine Speakers
The EBS NeoLine are lightweight Neodymium cabinets with superior, dynamic range and an unmatched power handling throughout the frequency spectrum.
They can handle extreme lows, and the response is snappy and superfast.
The following setups are recommended when using EBS NeoLine cabinets.
* The NeoLine 410, 210, and 212 can be ordered in an 8-ohm configuration, although they usually are made as 4-ohm cabinets.
Buy it
I am interested in ordering the EBS 802
If you have trouble finding a shop to purchase the EBS 802, make your quotation request about the EBS 802 by filling in the form below. We will follow up with you and connect you with a local dealer as soon as possible.
Who\'s playing it?
Artists playing the EBS 802 amplifiers:
Henrik Linder - Dirty Loops
MonoNeon - Ghost-Note
Tal Wilkenfeld - Solo artist and Session Great
Alex Al - LA Session Great
Peter Iwers - The Halo Effect
Tony Chicago Russell - Kendrick Lamar
John Campbell - Lamb Of God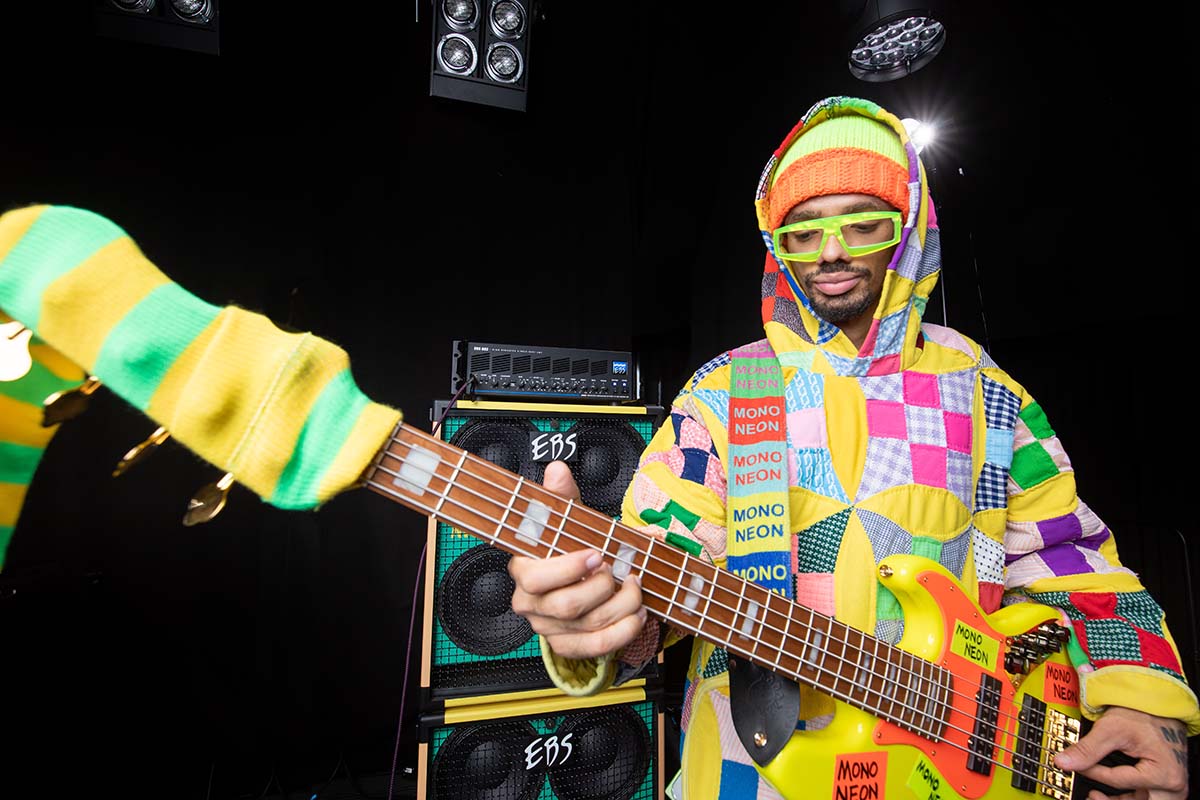 MonoNeon with Ghost-Note in Stockholm, October 2021. Notice the custom-colored cabinets. Photo: Mikael Jägerskog
Henrik Linder - Dirty Loops. Photo from video of the song  'Follow the light' with Dirty Loops & Cory Wong.
Peter Iwers - The Halo Effect.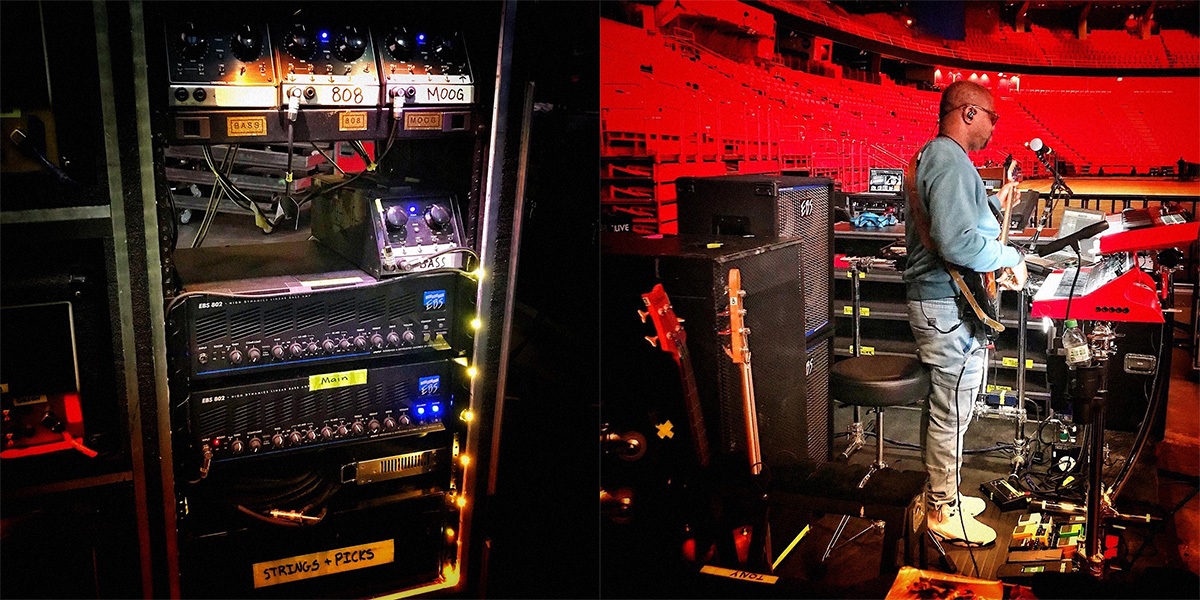 Tony 'Chicago' Russell - Kendrick Lamar
John Campbell, Lamb Of God. Photo by Bryce Hall.