General
Specs
Examples 
Featured in the World's largest pedalboard!
General
THE EBS PCF FLAT PATCH CABLE IS AN ORIGINAL DESIGN BY EBS THAT STARTED THE GLOBAL TREND OF FLAT PATCH CABLES FOR PEDALBOARDS. DUE TO THE CLEVER SPACE-SAVING DESIGN, THE CABLES HAVE BECOME THE PATCH CABLE-TO-GO FOR MUSICIANS ALL OVER THE WORLD. 
---
If you have ever struggled with limited space on your pedalboard, the super compact and affordable EBS Flat Patch Cables will help end the frustration. They perform excellently on sound and flexibility while reducing the required space between pedals to a minimum with their unique design.
The new PCF Deluxe (PCF-DL, some stores refer to it as PCF-DL10G, etc.) series is the second implementation of improvements since the original design. It remains the most affordable among EBS flat patch cables.
New features since October 2021:
30% reduced size contact housing.
24K gold-plated tip of the contacts for best performance.
Features shared with the previous version:
Double-shielded cables and very low resistance keep your signal path clean and strong through the pedalboard.
Very compact size and flexible cables ensure effective use of ALL space on your pedalboard.
Available in four lengths to cover your needs; 10, 18, 28, and 58 cm.
Since their introduction, these cables have created space on pedalboards for thousands of customers worldwide. We hope you will become one of them too.
Buy the cables at local stores and online dealers all over the world.
Available models:
PCF-DL10, 10 cm PCF-DL18, 18 cm PCF-DL28, 28 cm PCF-DL58, 58 cm
EUIPO Design Patent: 003004076-0001.
US & CANADA PATENTS PENDING
The story behind the original flat patch cable:
Specs
Construction & Technical Specifications for PCF Deluxe (from October 2021)
Conductor: Flexible copper conductor low voltage audio signal system
Operating Temperature: -15ºC to +70°C
Outer Insulation: PE (polyethylene)
Signal Copper Cores: 20 x 0,12mm
Signal Insulation: PE (polyethylene)
Copper Twisted Shield: 38 x 0,12mm
Capacitance Cond./Shield: < 10 pF/decimeters
Conductor Resistance: < 10 mOhm/decimeters
Dimensions: 6 x 3 mm (rectangular cable)
22 x 11,5 x 5,7 mm (contact house)
Connectors: ¼" 90 degrees angled audio plug
  EBS Professional Patch cables are designed and developed by EBS in Sweden and assembled in China. EUIPO Design Patent: 003004076-0001.
Examples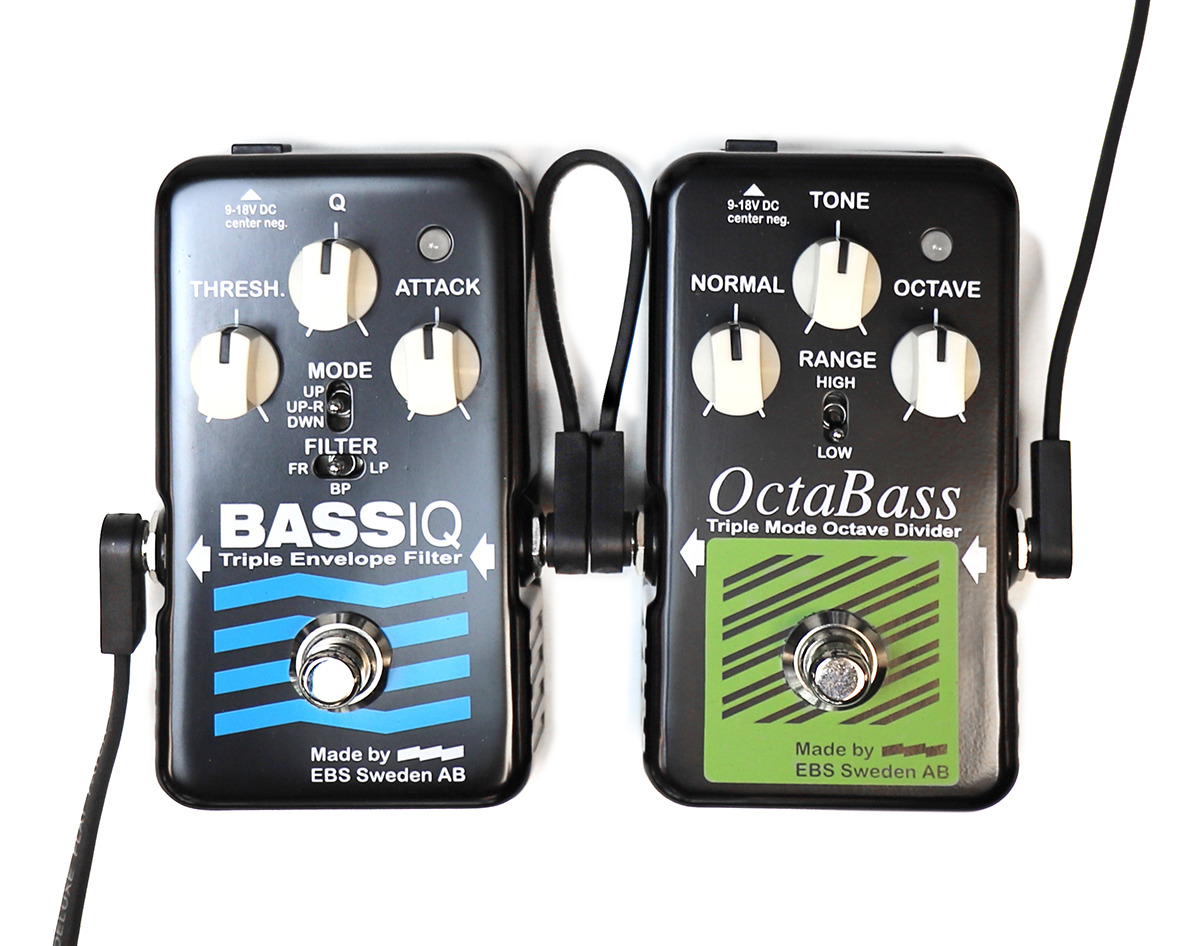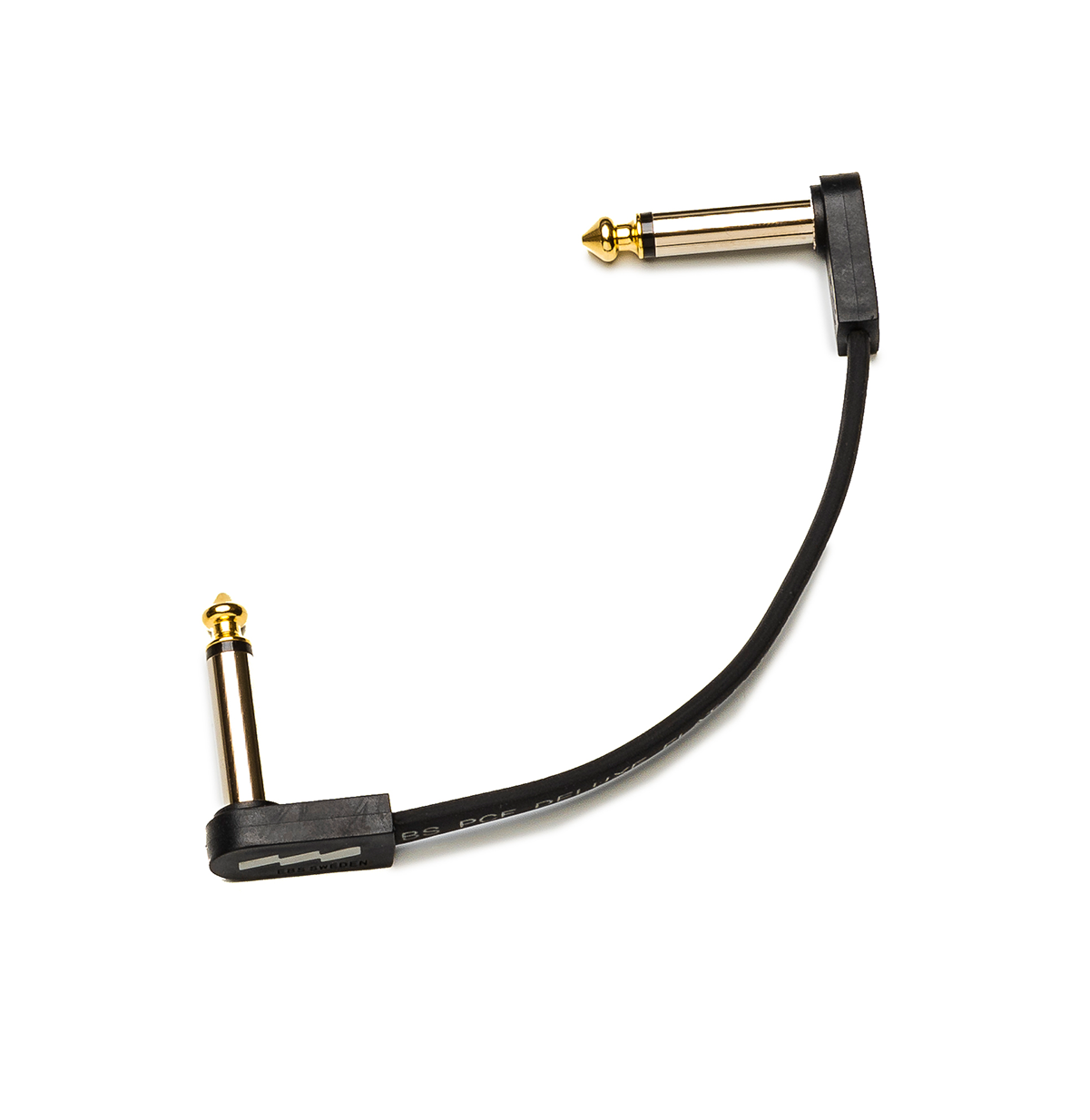 Featured in the World\'s largest pedalboard!
The EBS PCF-DL cables connected the pedals in the World's largest pedalboard ever built in June 2019. More than 500ft of EBS cables were included in the new World record.
See a documentary from the event below: