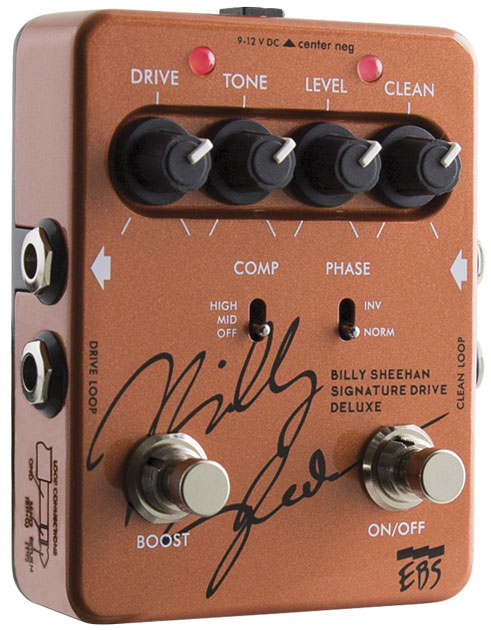 Premier Guitar Magazine feature a review of the EBS Billy Sheehan Signature Deluxe Drive in their 2016 Pedal Special issue, currently on sale. Here's the verdict, nicely summed up by the reviewer:
"EBS and Sheehan have created a pedal that's simple enough for novices, but boasts features that will allow tinkerers to immerse themselves in full-on customization. The components provide safe manipulation of circuitry and distance from any potential soldering accidents. Most important, the pedal sounds freakin' nasty—from subtle snarls to full-on roars. If you're on the hunt for a monstrous drive pedal, the Billy Sheehan Signature Drive Deluxe should be near the top of your list of candidates."
For details on the Billy Sheehan Signature Drive Deluxe, click here.