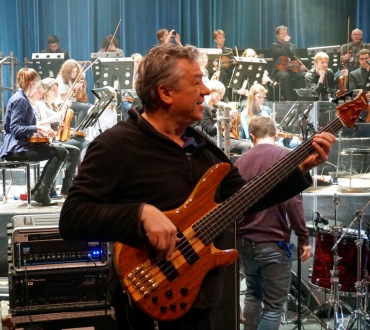 EBS Artist and long time friend, Laurence Cottle will perform on the Center Stage at MusikMesse with Deep Purple keyboard player Don Airey.
The gigs are in the midst of a tour with Don Airey band, that you can see more about here: http://www.donairey.com/meet-the-band-tour-starts-march-11-2017/
Don Airey Band at Center Stage, MusikMesse 6. April, 4 p.m.
Don Airey Band at Center Stage, MusikMesse 7. April, Begin: 2 p.m.
EBS is present at this years MusikMesse show, but only in the business area (like many others) in Hall 11.1, A68, so this will be the only chance for regular visitors to experience EBS at the show this year.
If you are at the show with a business access and interested in EBS, please come by at 11.1, A68!
In addition, on Wednesday night, April 5, the band Soen with members/former members of Avatarium, Opeth and Amon Amarth and EBS artist Stefan Stenlund on bass play at the club DAS BETT on Schmidtstraße 12. Highly recommended for every fan of progressive rock in the vein of Tool and Opeth.
We will of course report from the show on Social Media too, so follow facebook.com/ebssweden and instagram.com/ebsswedenofficial for that, or simply check the Social Feed here at www.ebssweden.com