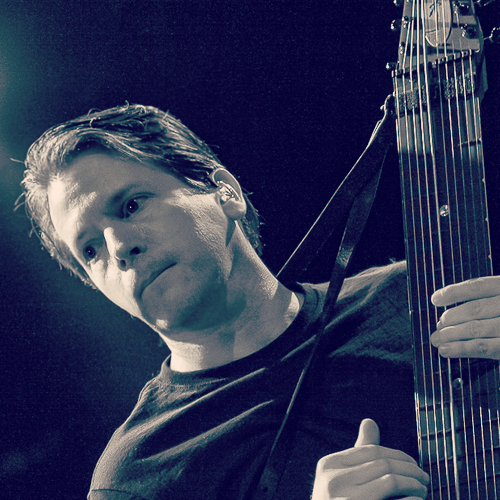 Sean Malone was best known for his fretless bass and Chapman Stick work with the bands Cynic and Gordian Knot. He has recorded and performed with musicians such as Bill Bruford, Steve Hackett, Mike Portnoy, Steven Wilson, Paul Gilbert, Mike Keneally, and Trey Gunn to name a few.
As an author, Sean had four books published by the Hal Leonard Corporation, including "Music Theory for Bassists" and "A Portrait of Jaco: The Solos Collection". Sean was also an Ibanez artist and played a custom SR5005 fretless bass through a MicroBass II live and in the studio, as well as a MultiComp and a DPhaser with his Chapman Stick.
Sean Malone sadly passed away on December 9, 2020, at the age of 50 years. His legacy will live on through his recorded music, published books, and influential style.  
EBS TOOLS
EBS MicroBass II
EBS MultiComp
EBS DPhaser