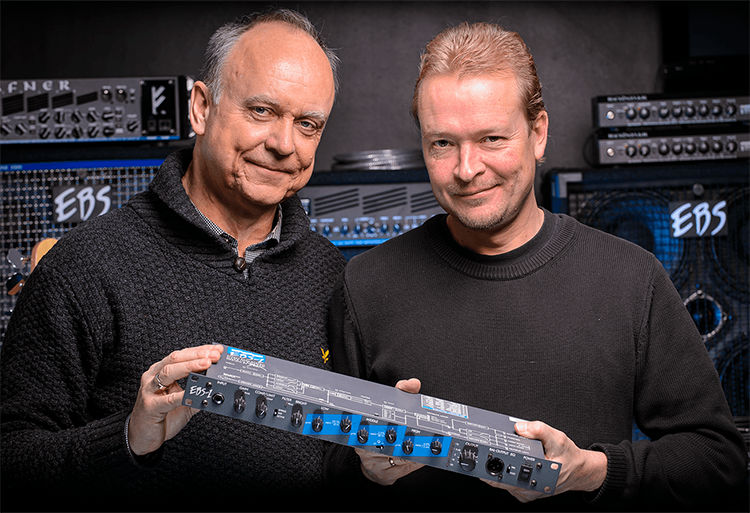 We make tools to play with!
If you have been a musician for a while and reached a certain level, it will be harder and harder to find equipment that really meet you needs. That's when you need EBS Professional Bass Equipment.
EBS make tools for musicians to play with, because we believe in high quality sound equipment that last, not distracting gimmicks that only work for the moment.
From amps, combos and cabinets to pedals and accessories. Each EBS product answer a specific request and are made for professional use.
If you invest time and efforts in mastering your instrument, great tools will reward your hard work and make you enjoy playing more.
EBS Professional Bass Equipment are great tools to play with, so don't play without them!
Photo: EBS Sweden AB design professional equipment for bass players since 1988, when CEO Bo L. Engberg and Technical Director Mats Kristoffersson founded the company and released the EBS-1, rack mounted preamp.
Find out more about our:
Need advice?
We are happy to guide you if you have an idea what you need, but not sure which tool that will provide it. Send in your question here!
All the Bass! / The EBS Team
Visiting address:
EBS Sweden AB
Grindstuvägen 44-46
167 33 Bromma, Stockholm
Sweden
Phone: +46 8 735 00 10
Email: info@ebssweden.com
EBS SWEDEN AB is an AAA-certified company in accordance with Soliditet's credit-evaluation system.