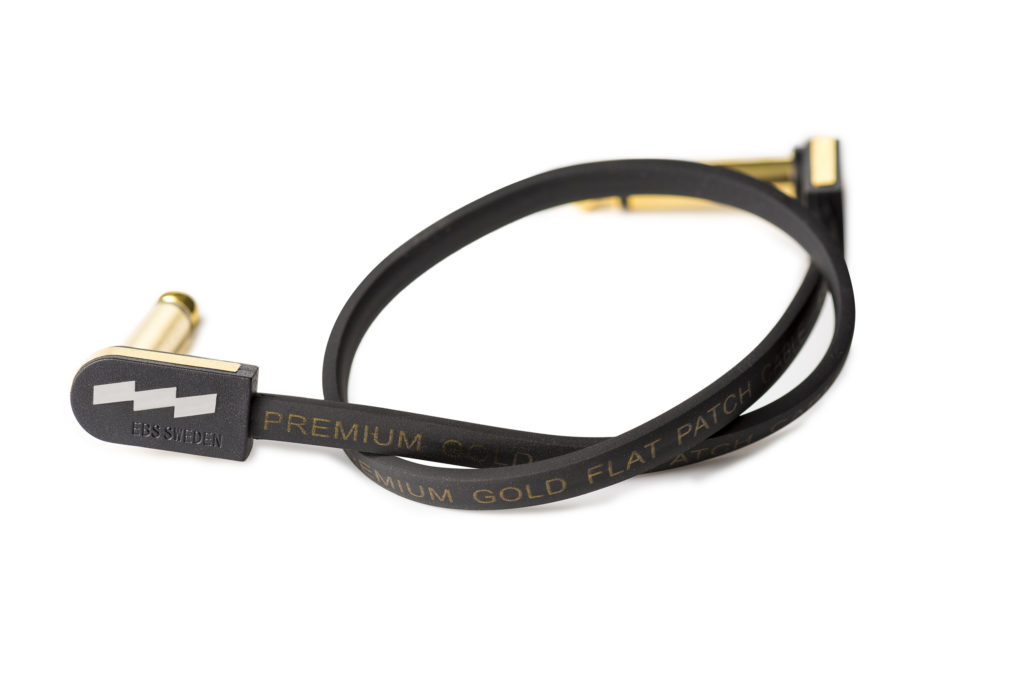 SPACE IS ESSENTIAL WHEN BUILDING A PEDALBOARD. WITH THE NEW PREMIUM GOLD FLAT PATCH CABLES, EBS PUSHES THE LIMITS OF HOW MUCH SPACE THE CHOICE OF PATCH CABLES CAN SAVE. 


The tiny contact housing* is made of 24 Carat Gold plated die cast Zink wrapped in a PVC sleeve for optimal protection and isolation.
* Only 21,5 x 10,5 x 5,0 mm /
0.85 x 0.41 x 0.2 inches 
The flat angular double shielded cable is super flexible while wrapping the leads safely.
Very low resistance and capacitance keeps your sound clean without signal loss.
Available in four lenghts, 10, 18, 28 & 58 cm.
Estimated Street Price starting at $6.95
Visit EBS at #5391 or follow #ebsnamm17 for updates from NAMM SHOW.