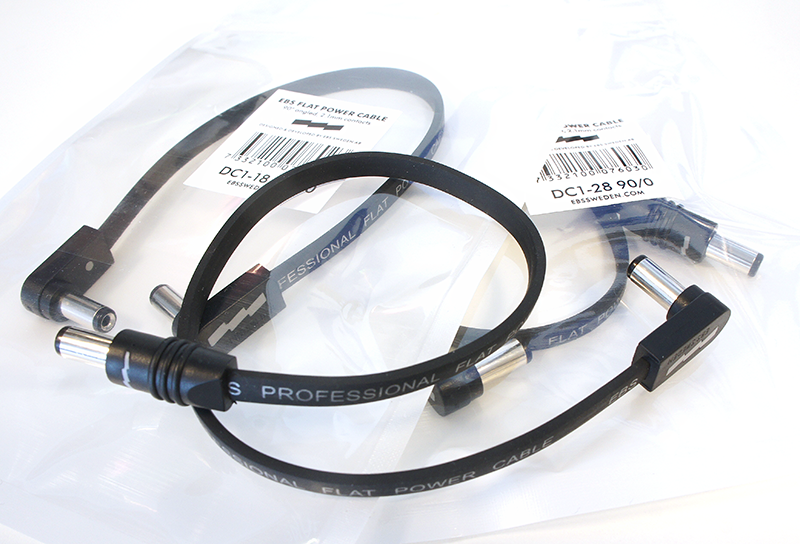 "CLEAN UP THE CLUTTER ON YOUR PEDAL BOARD"
EBS now introduce 1-to-1 power distribution cables in super compact and sleek design to use with Multi Power Supplies.
They are made on the same concept as the latest EBS DC-split cables with flat contacts, with the only difference that the 1-to-1 cables are available with straight-to-angled or angled-to-angled contacts.
The cables are available in four different lengths.
Clean up the clutter with EBS DC1 cables and secure a hum-free, neat, and clean pedalboard setup. Especially if combined with the EBS flat patch cables to connect your pedals.
Find out more about all EBS accessories here >>

Available models:
DC1-18 90/0, Flat Power Cables 18 cm
DC1-18 90/90, Flat Power Cables 18 cm
DC1-28 90/0, Flat Power Cables 28 cm
DC1-28 90/90, Flat Power Cables 28 cm
DC1-38 90/0, Flat Power Cables 38 cm
DC1-38 90/90, Flat Power Cables 38 cm
DC1-48 90/0, Flat Power Cables 48 cm
DC1-48 90/90, Flat Power Cables 48 cm