Since EBS turn 30 Years this year, we will have a party at the famous Fasching Jazz Club in Stockholm on September 27. Anyone can buy tickets here and enjoy the live music from some of the best musicians in Sweden, including several EBS Artists!
Soul Power featuring Derek Conyer
On Stage 8 pm.
Soul Power pay a whole-hearted and authentic tribute to the heroes of classic soul and motown music. The band has done several sold out shows at Fasching before, and is fronted by the charismatic singer Derek Conyer. The band also include our own Molle Molin on the bass, Max Schultz, gt, Mats B Olsson, keys, and James Bradley Jr. on drums.
Henrik Linder and the Cuddly Kittens
On stage 9 pm.
EBS Artist Henrik Linder has reached international stardom through his jaw dropping bass playing with Dirty Loops. While the music press couldn't figure out if they hated or loved their music, fellow musicians and fans of both pop and fusion funk jazz from all over the world embraced them without doubts taking them to stages all over Europe, Asia and North America. Henrik Linder even got the Young Gun Award from Bass Player Magazine in 2014.     
Since the big breakthrough, Henrik has also played with many other artists including David Foster & Friends, GEM (w Eldar Djangirov & Matt Gartska), Swedish pop stars Loreen and Danny Saucedo, ¾ of Tribal Tech and more. However, this time will be the first appearance as band leader with this newly composed band of great fellow musicians from the Swedish music soil. The band will premiere original compositions as well as some more familiar tunes at Fasching.
Before the end of the night, they will also be joined by guests and fellow EBS Artists Rubem Farias (from Mike Stern and Randy Breckers band etc) and Dutch funk master Jay-Tee Teterissa.  
The band lineup: Henrik Linder, bass, Björn Arkö, sax, Joel Lyssarides, piano, Carl Mörner Ringström, gt and Rasmus Blixt,dr.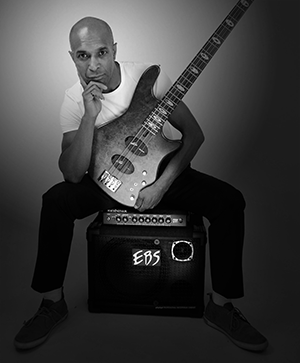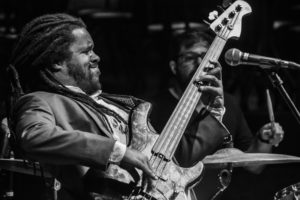 The event is presented by EBS Professional Bass Equipment together with Fasching Jazz Club. For info in Swedish and details about the club, please visit fasching.se