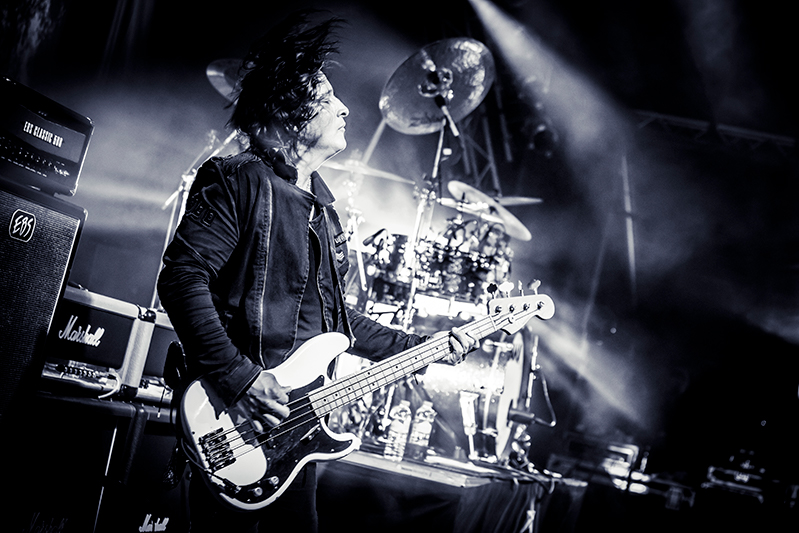 EBS is happy to announce Black Star Riders bass player Robbie Crane as new EBS Artist!
Robbie is the bass player of Black Star Riders. He is a great player with an amazing energy on stage. In the past, Robbie has been very active on the Los Angeles rock scene, known for his 15 years with Ratt and his playing with Vince Neil Band, Lynch Mob, Vertex and Adler's Appetite (the former Gun's N Roses drummer Steven Adler's band).
Hear Robbie on the latest Black Star Riders album "Heavy Fire" that reached #6 on the UK Album Charts.
Robbie Crane uses EBS Classic 500 amps, ClassicLine 810 cabinets and various EBS effects.
More info about the band at: www.blackstarriders.com