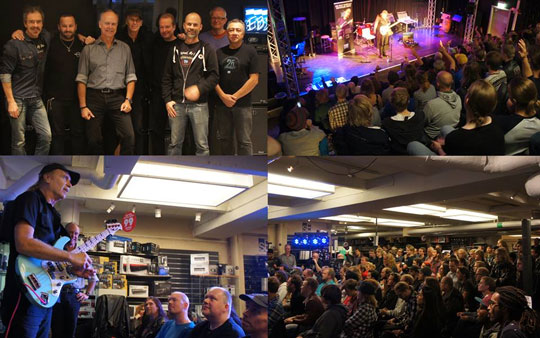 5 countries in 8 days were done on the Scandinavian clinic tour with Billy Sheehan. Here are some facts to summarize the very successful event…
In total, around 1000 Scandinavian bass players attended the clinics on this tour. Billy Sheehan's performance and ability to share his wisdom from more than 45 years of playing bass professionally was flawless and highly appreciated. Several attendees where simply stunned by the experience. Not just by Billy's bass playing but also by the stories and experiences he shared with great enthusiasm.
In addition to the clinics, we worked on a video that we hope to present soon, about the EBS Billy Sheehan Signature drive and we also had the pleasure to bring Billy to see Dirty Loops at their concert in Stockholm.
Also, this tour was the first time ever Billy Sheehan got to visit Iceland, and we know he's very thankful and happy about that experience, and would love to come back to the beautiful country again.
Follow Billy on Twitter:
Icelandic selfie: pic.twitter.com/ACuyNnCGVA

— Billy Sheehan (@BillyonBass) September 26, 2014
The EBS Team would like to thank Billy Sheehan, his management, our co-sponsors at Yamaha Scandinavia, Rotosound, 4Sound, F-Musiikki, Hljodfaerahusid ('Music House' in Icelandic). Also a special thanks to Rytmus Music School in Stockholm and X-Level studios. Everyones contribution made this event possible to share with all 1000 bass players that came to check out the clinics.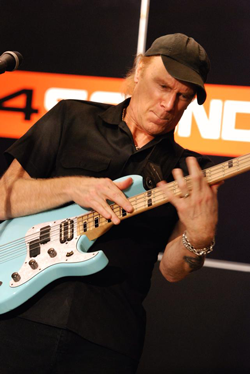 We encourage anyone, anywhere to take the opportunity to go see a clinic with Billy, next time he's around! And we also want to wish Billy Sheehan good luck with the release of the new Mr.Big album (that was released on September 26) and coming up tour. Visit www.billysheehan.com for continuous updates from Billy.
This story was brought to you by www.ebssweden.com