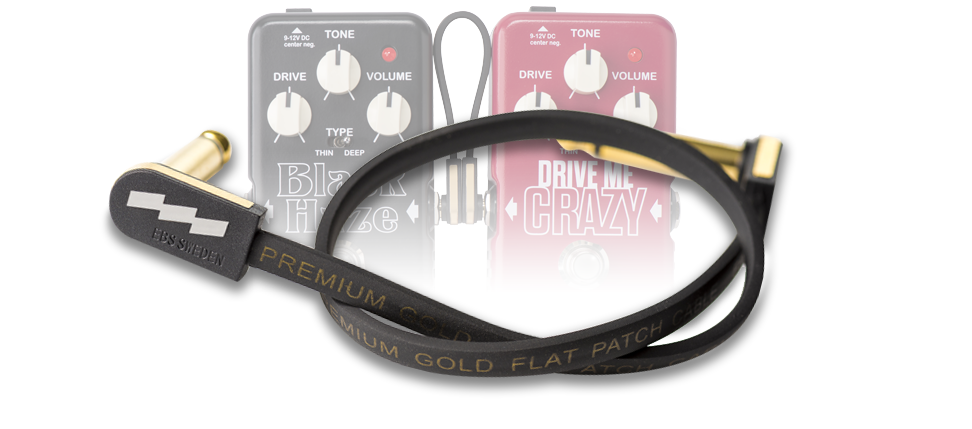 General
THE PREMIUM GOLD FLAT PATCH CABLE IS AN ORIGINAL DESIGN BY EBS, AND THE LUXURY VERSION OF THE WORLD RENOWNED PCF CABLE. THIS MIGHT BE THE MOST COMPACT PATCH CABLE IN THE WORLD WHILE OFFERING PROFESSIONAL QUALITY SIGNAL AND SHIELDING.
---
Contact housing made of 24 Carat Gold Plated Die Cast welded Zink. 24 Carat Gold Plated 1/4" Contacts. Ultra Compact and double shielded Flat Patch Cable. Probably the smallest and most compact patch cables available in the World right now. Very low resistance and capacitance keeps your sound uncolored without signal loss. Premium Quality at a very affordable price! The Premium Gold is even more compact than the EBS PCF cable, and also with improved performance.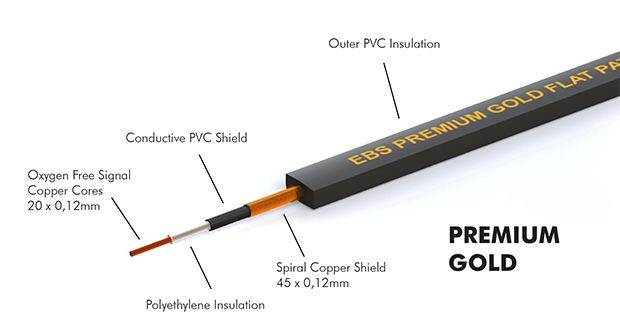 Available models:
PG-10, 10 cm PG-18, 18 cm PG-28, 28 cm PG-58, 58 cm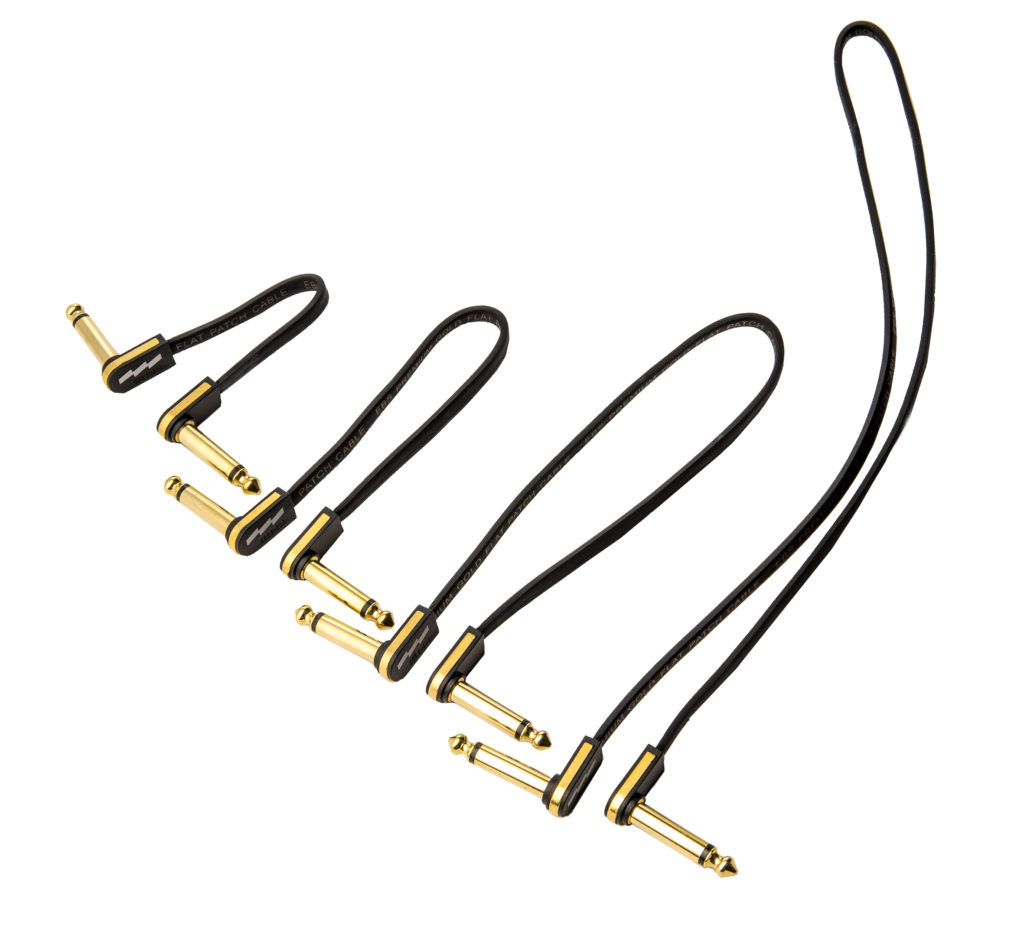 US & CANADA PATENTS PENDING
Specs
Construction & Technical Specifications
for PCF Premium Gold
Contact house: 24 Carat Gold Plated
Double Shield: Conductive PVC and Copper shield protect effectively from both LF and HF interferences.
Conductor: Flexible copper conductor low voltage audio signal system
Operating Temperature: -15ºC to +70°C
Outer Insulation: PVC (Polyvinyl Chloride)
Signal Copper Cores: 20 x 0,12mm
Signal Insulation:  PE (polyethylene)
Twisted Copper shield:  45 x 0,12mm
Capacitance Cond./Shield: < 10 pF/decimeters
Conductor Resistance: < 10 mOhm/decimeters
Dimensions:  5,3 x 2,5 mm (rectangular cable), 22,0 x 11,5 x 5,0 mm (contact house)
EBS Professional Patch cables are designed and developed by EBS in Sweden
and assembled in China.
Examples