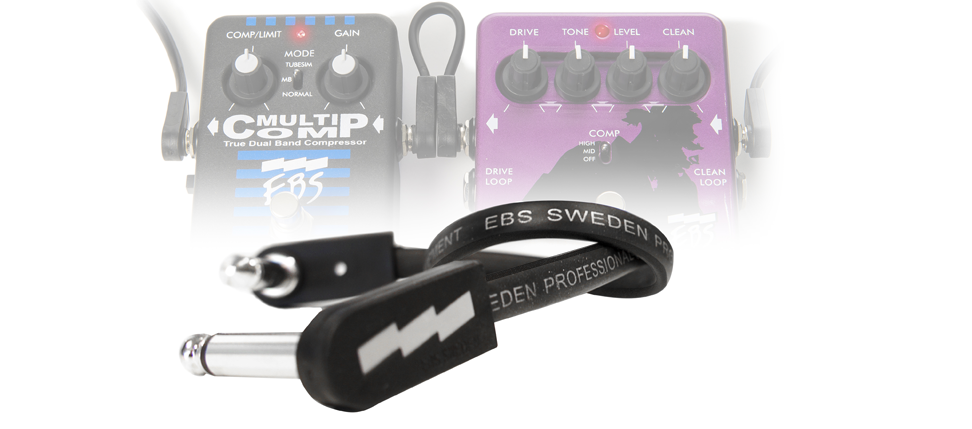 General
THE EBS PCF FLAT PATCH CABLE IS AN ORIGINAL DESIGN BY EBS. DUE TO THE CLEVER SPACE SAVING DESIGN, THE CABLES HAVE BECOME THE PATCH CABLE-TO-GO FOR MUSICIANS ALL OVER THE WORLD. THE NEW 'DELUXE' CABLE (PCF-DL) IS IMPROVED ON SEVERAL POINTS AND IS REPLACING THE 'PCF' MODEL FROM NOW.
---
The original flat patch cables from EBS are tailored to make possible to reduce space on your pedalboard, while maintaining the flexibility of using cables. The flat design also reduce the risk of cable jams, and keep your setup neat and clean. The latest update include a reinforced cable housing and added copper cords that improve durability and performance.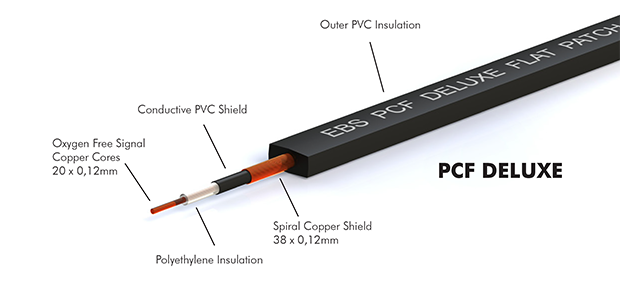 Available models: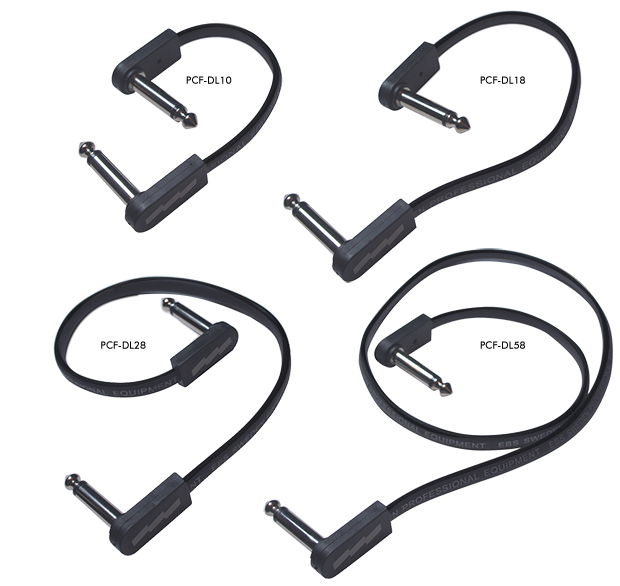 PCF-DL10, 10 cm PCF-DL18, 18 cm PCF-DL28, 28 cm PCF-DL58, 58 cm
EUIPO Design Patent: 003004076-0001.
US & CANADA PATENTS PENDING
Specs
Construction & Technical Specifications for PCF Deluxe
Conductor: Flexible copper conductor low voltage audio signal system
Operating Temperature: -15ºC to +70°C
Outer Insulation: PVC (Polyvinyl Chloride)
Signal Copper Cores: 20 x 0,12mm
Signal Insulation: PE (polyethylene)
Copper Twisted Shield: 38 x 0,12mm
Capacitance Cond./Shield: < 10 pF/decimeters
Conductor Resistance: < 10 mOhm/decimeters
Dimensions: 6 x 3 mm (rectangular cable)
30,0 x 13,0 x 6,0 mm (contact house)
Connectors: ¼" 90 degrees angled audio plug 
EBS Professional Patch cables are designed and developed by EBS in Sweden
and assembled in China.

EUIPO Design Patent: 003004076-0001.
Examples