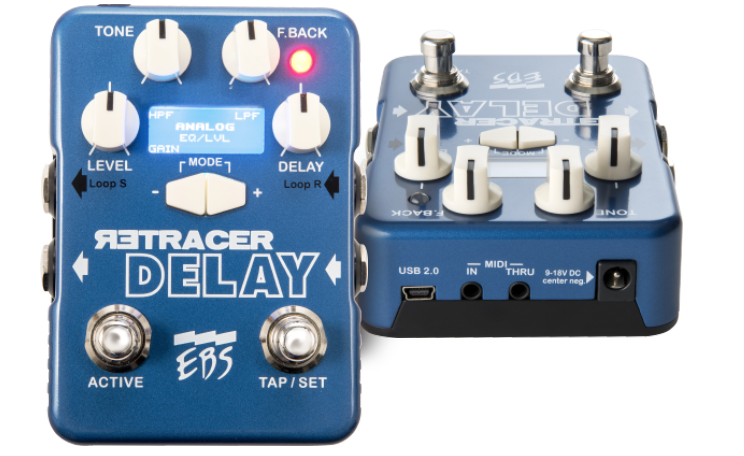 The EBS ReTracer was previewed at NAMM 2018 and will be available soon...
/The EBS Team
General
Tutorials & Samples
Photos
Downloads
General
THE NEW EBS RETRACER DELAY IS A COMPLETE WORKSTATION PACKED WITH FEATURES INTO A COMPACT PEDAL TO SAVE SPACE FOR MORE EFFECTS ON YOUR PEDALBOARD WITHOUT COMPROMISE ON YOUR DELAY EFFECTS CAPABILITIES.
---

Benefit from useful features like preserved Tail when you change program (on/off selectable); various Bypass modes; different Loop modes to use other effects to change the character of your delay; Mono, Stereo or Dual (true stereo) operation; extensive Tap tempo functions, etcetera. The ReTracer comes with a dozen different Engines, some of them featuring modulation effects.
Once you have tried the factory presets to get a feeling what kind of sounds you can get, you can build your own signature sounds by following a few simple steps...
Select the engine you'd like to use for the sound.
Change parameters for the current engine (if you like),
then change subdivision type from the Tap menu (if you want).
Move on to the additional Settings menu to change parameters like Tone, Mix and Fade types/levels, the desired Tail Mode and more.
Then save your sound as a custom preset in a bank of your selection.
The EBS ReTracer supports midi, and communicates with other midi equipment such as controllers etc. It also support expression pedals.
The EBS ReTracer is developed and designed entirely by EBS, including both hardware and software. The latest firmware will always be available to download from EBS website and can be installed on your pedal easily through the USB port.
The EBS ReTracer will be released soon, and more details will be revealed as we get closer to the release, so stay tuned for updates here....
Photos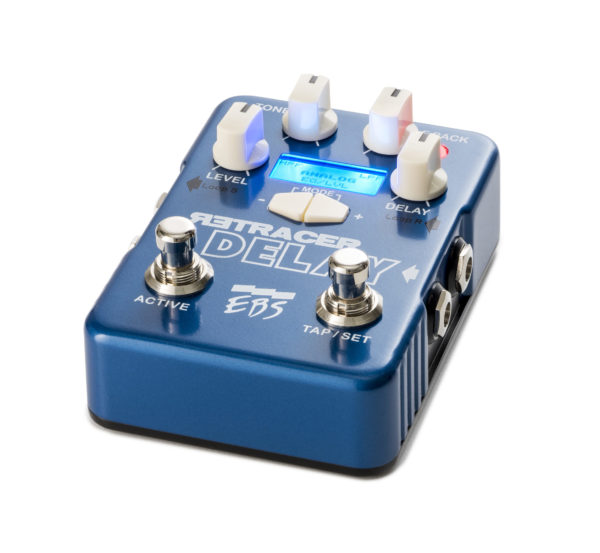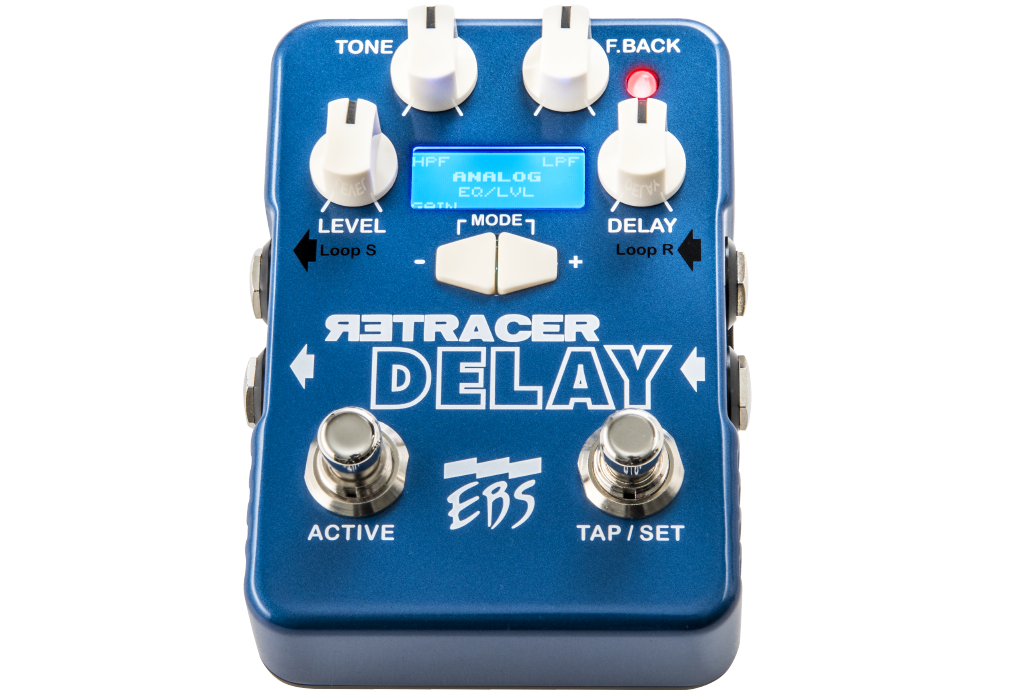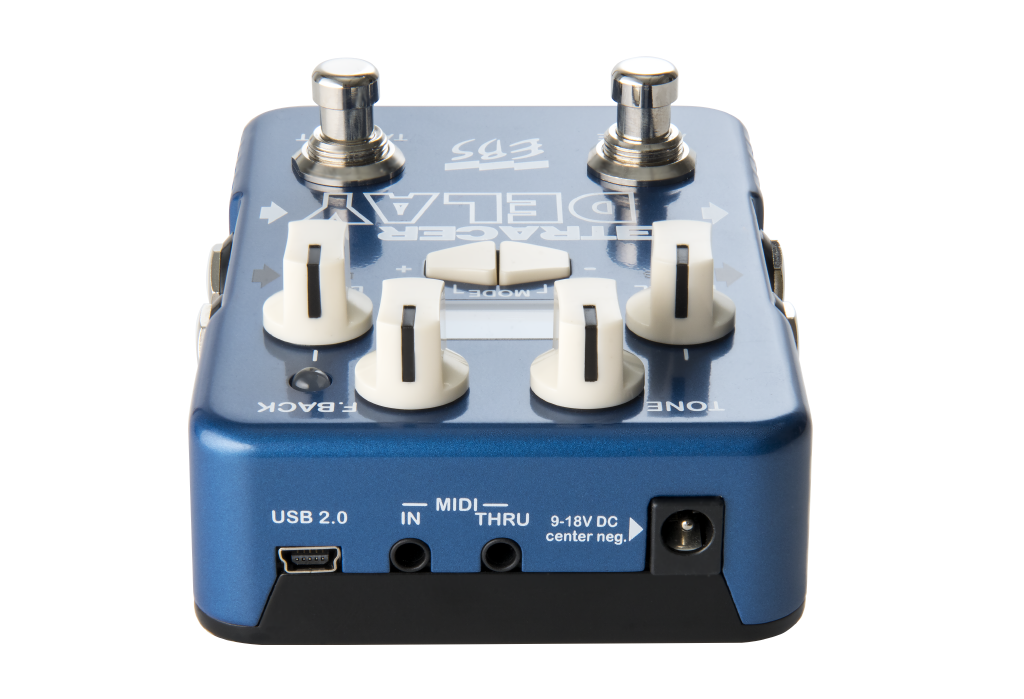 Downloads
As soon as the pedal is released, latest updates will be available for download here.
Owners of the Retracer can sign up here for messages about new updates: